ISBN 978-0-9935486-9-7
177 x 253mm Paperback
Sewn Binding,
160 pages, full colour throughout.
1st edition, published 2019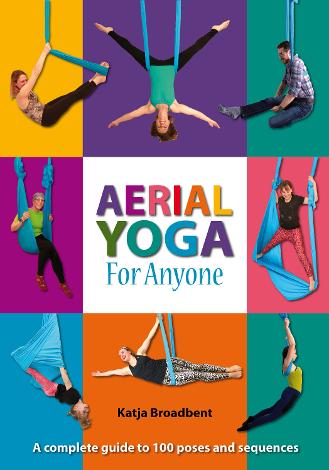 Aerial yoga is an activity that we can all enjoy and benefit from. It will help you unwind at the end of a long day, or invigorate you when you need a boost. It can provide fun for all the family, on a daily or more infrequent basis.
The practice of aerial yoga around the world is still in its infancy and different people will have different ideas about what it should involve. Essentially, aerial yoga is a discipline involving yoga-style moves (stretches and strengthening exercises done in a controlled manner) with the support or aid of a hammock or sling made with an 'aerial silk' suspended at both ends.
Describing more than 100 poses and sequences, Aerial Yoga for Anyone is a comprehensive guide to the techniques and poses of Aerial Yoga.
From beginner advice on how to tie your hammock, right through to advanced poses that will provide inspiration for experienced aerial yogis or aerial yoga teachers, this is the ultimate manual for anyone taking up Aerial Yoga.
Click images below for sample pages: