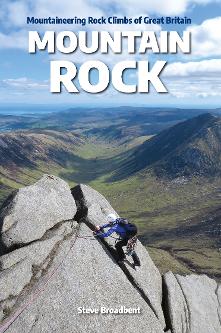 Mountain Rock
Mountaineering Rock Climbs of Great Britain
ISBN 978-1-913167-02-8 | 332 colour pages | flapped card cover | 125mm x 190mm | 440g approx
"Mountain Rock is not just an exploration of some of the best low-grade rock climbs in the country – it is a journey through some of the most incredible, influential and fascinating episodes in the development of rock climbing, all played out on the magnificent mountain crags of Scotland, Cumbria, and Snowdonia."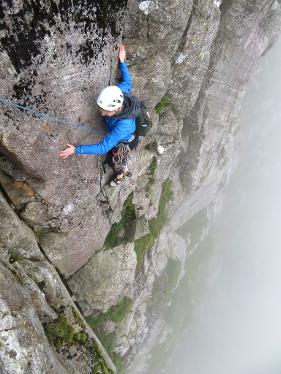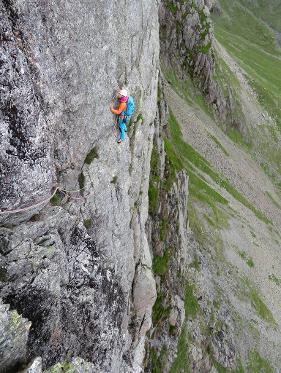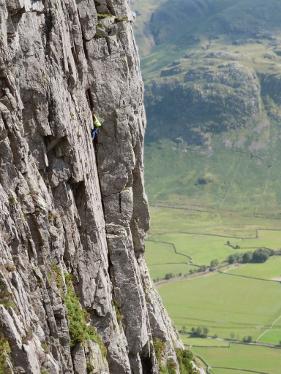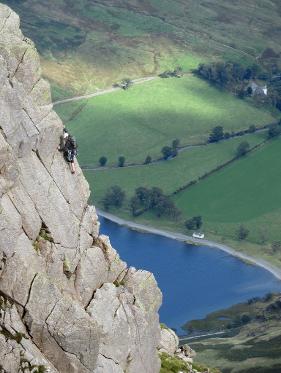 An inspiring guidebook to 100 of the best mountaineering rock climbs in Britain, covering North Wales, the Lake District and Scotland.
Mountain Rock brings together some of the country's most famous multi-pitch routes to create the ultimate tick-list for the aspiring mountaineer. One hundred routes, all between Moderate and Very Severe, are described in pitch-by-pitch detail, along with clear, annotated topos, detailed maps and lots of background information.
The book is designed to be small enough and light enough to fit in a day sack lid, without compromising on content. Alongside full-page photo topos, it provides recommendations for handy campsites and good local pubs, as well as plenty of historical background outlining the role that these influential climbs played in the development of rock climbing as a sport in the UK.
Flappedcard cover, 19cm x 12.5cm, 332 pages. 440g.
ISBN: 978-1-913167-02-8
The mountainous regions of Great Britain are home to a rich variety of traditional climbing and give rise to an almost unique genre of adventure – the British 'mountain route'.
For many people, these outings provide a lifetime of memories forged during the formative years of a climbing career; memories of miserable wet days when someone suggested 'something long and easy that can be climbed in the rain'; memories of glorious summer days, your first mountain VS, or late evenings on spectacular and remote crags, watching shadows spill into the valley as the sun sets on another adventure. Along the way, there is the discovery of new places, new people, and new experiences.
Almost every trad climber in the UK will know of the routes in this book – some will be keen to recount tales of epics, benightments, and other such daring – for these are the routes that have launched and defined countless love affairs with rock climbing over the years. Some of them have also been pivotal in the development of the sport as a whole, as it was on these classic lines, specifically around Wasdale Head and the Ogwen Valley, that the sport of rock climbing was born and developed during the late 19th century.
At the time of their first ascent, many of the climbs in this book were cutting edge; some defined new grades and new levels of danger and difficulty, some saw new techniques employed for the first time. All of them, however, arose from the same spirit of adventure and passion for mountains that runs through climbers today, just as it did the Victorian pioneers.
For those who share that passion, enjoying climbing in the wider context of mountains, of nature, and self-discovery, the Mountain Rock routes are an irresistible lure. Any one of these climbs will give a grand day out in its own right; completing all of them will be an unforgettable adventure, encompassing some of the most enjoyable, as well as historically important multi-pitch rock routes in the UK.
News, events, and information for OAC club members
Learn more about books published by the Oxford Alpine Club
Find out about our range of topographic maps and cartography services
Read about publishing services offered by the OAC