Volume 1
ISBN 978-1-913167-11-0
Paperback A5, 516 colour pages
Volume 2
ISBN 978-1-913167-12-7
Paperback A5, 480colour pages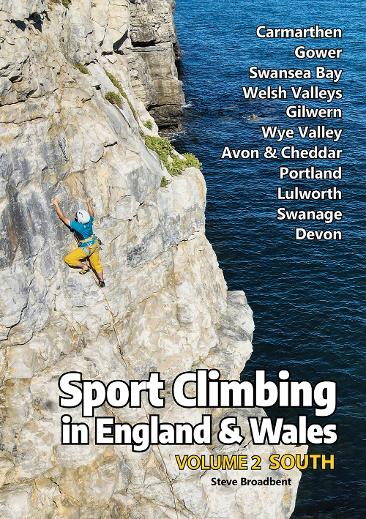 Sport Climbing in England and Wales
In two volumes, this landmark guidebook describes all of the best sport climbing destinations across England and Wales, with full photo-topos, approach and access information and detailed maps throughout.
The popularity of sport climbing in the UK has exploded in recent years, resulting in a huge surge in bolting in almost all corners of the country. Sport Climbing in England & Wales provides a comprehensive set of topos to more than 170 crags, from world-class outcrops such as Kilnsey, Malham and Raven Tor, to the slate quarries of North Wales, the popular crags of the Wye Valley, the Cheddar Gorge and famous sea cliffs of Portland and Swanage. It also introduces a wealth of lesser-known bolted venues all across the country, all of which add to the superb variety of sport climbing on offer in the UK.
Spanning no fewer than 20 geographic areas in full detail, this guide is an ideal addition to any climber's guidebook library.
Volume 1 includes more than 4700 routes on 89 crags the north of England and Wales, including Cumbria, Lancashire, North Yorkshire, the esoteric Filey sea cliffs, the Peak District, Cheshire, Clwyd limestone, the A55 and North Wales coast as well as Llanberis slate.
Volume 2 covers South Wales and the south of England, including Carmarthen, the Gower peninsula, Swansea Bay and Glamorgan, Welsh sandstone, Gilwern, Avon, Cheddar and Brean, Portland, Lulworth, Swanage and Devon.
All grades are represented, from the easiest beginner routes to test-piece climbs that rank amongst the hardest in the world, though the book is predominantly aimed at those climbing from F5 to F7b, with these routes given the most attention.
Despite a huge geographic coverage, this compact guidebook manages to describe pretty much all of the worthwhile sport crags inEngland and Wales, including detailed access, approach and parking information alongside full photo-topos and super-accurate maps.
Volume 1 (North) is now available from our online store
Volume 2 (South) is due for publication during 2023.