SECURE ONLINE PAYMENT:
This service is provided for customers to make custom credit card payments to the OAC by prior arrangement only. If you do not have an invoice, or have not otherwise arranged for a custom payment, please use our online shop instead.
Please only use this page if you have already arranged for delivery of this product.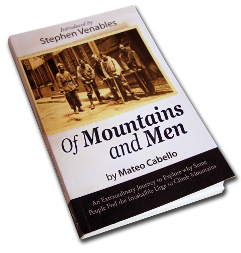 Of Mountains and Men by Mateo Cabello | ISBN 978-0-9567288-9-0 | Price: £9.99 (no postage required)