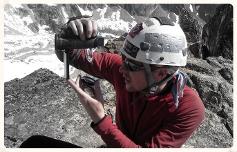 Steve Broadbent
Since his first taste of hill-walking at the age of 7, Steve has enjoyed all aspects of climbing, from bouldering and rock climbing to ice climbing and big-wall aid routes. He has climbed extensively across the world, including over 500 first ascents of summer and winter routes in Scotland, the Himalaya and Morocco. He is an active life-member of the Oxford University Mountaineering Club and co-founder of OAC Publishing. Along with his wife and former Club President, Katja, he has spent considerable amounts of time in Morocco, developing previously unexplored regions of the Anti-Atlas mountains and writing the first guidebook to the north side of the Jebel el Kest Massif, which was published by the OAC in 2010.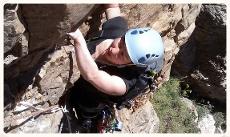 Sally Brown
Sally came to Oxford to study a Masters in publishing at Brookes University, following a previous career as a logistics officer in the Army. She joined OUMC in 2008 with a significant climbing and mountaineering background, including extensive Scottish winter experience and seasons in the Alps and Darren Mountains in New Zealand. In 2009 she organised and led an expedition to a previously unexplored region of Kyrgyzstan where she and her team made first ascents of a number of ice routes and unclimbed peaks, receiving coverage in international climbing press. She is an honorary member of the Oxford Alpine Club and co-founder of OAC Publishing.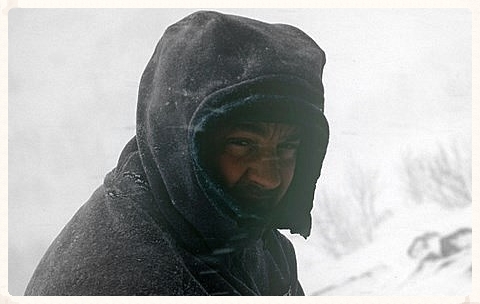 Geoff Hornby
Geoff Hornby has been climbing for over 30 years and has spent much of his life exploring unclimbed mountains, rock faces and frozen waterfalls. His first ascent list of over 500 routes includes unclimbed peaks in Alaska, the Yukon and the Himalaya. He has been a driving force in the exploration and recording of first ascents through the Western Hajar mountains of Oman and the Setesdal region of Southern Norway. Most years he can be found crossing a desert region of the world on foot and with camels opening up new routes in previously unexplored corners of the ranges. In addition to exploration, he has climbed many of the classic hard routes of the world including the Troll Wall, the Nose on El Capitan, the Diamond Couloir, the Walker Spur and the Matterhorn North face. He splits his time between working for the UN and lecturing in Engineering Safety in the UK. He has recently finished off the firstguide book to the Setesdal region in winter.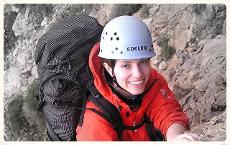 Katja Broadbent
Katja took up climbing at University in 1998, and since then has climbed all over the world, enjoying sunny sport-climbing, Himalayan expeditions... and everything in between. She had her first taste of exploratory new-routing after just two years of climbing, and has now pioneered routes in Scotland, the Himalaya and Morocco. Not afraid to carry big packs to unforgiving places, highlights of Katja's climbing career thus far include a totally unsupported climb to 6000m in the Himachel Pradesh, a winter(!) ascent of the West Face of Leaning Tower in Yosemite, and completing 66 mountain pitches in a single day in North Wales. Katja is a former President of both the Oxford University Mountaineering Club and the Oxford Alpine Club, and is a trustee of the A.C.Irvine Travel Fund.